CLICK HERE: THIS SITE HAS BEEN UPGRADED AND MOVED
The Illustrated London News: Christmas 1901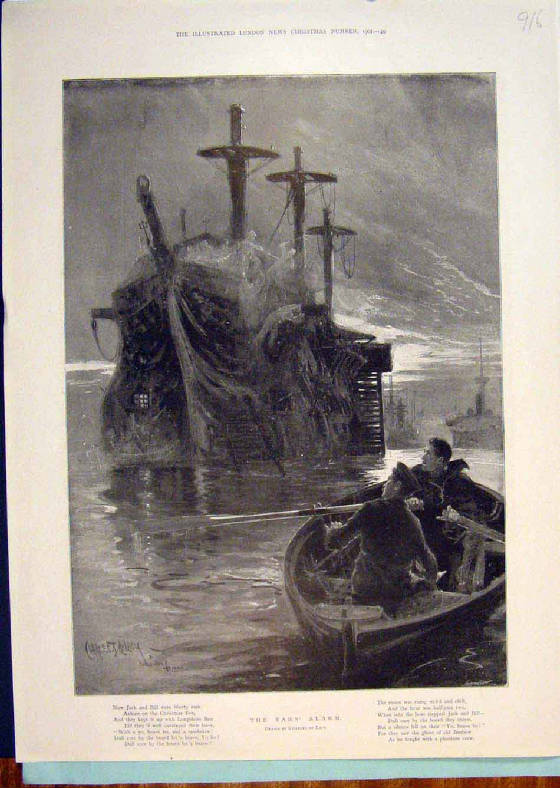 For they saw the ghost of Old Benbow, as he fought with a phantom crew

BENBOW,72
(1813 Rotherhithe. BU 1895) 1813 Capt. R.H. PEARSON. On 2O September the Board of Admiralty inspected Portsmouth. At three o'clock the the flag of the Lord High Admiral was hoisted on board BENBOW and was saluted by each ship at Spithead with 19 guns. BENBOW returned the salute. 1814 Orders for West Indies. 1815- out of commission at Portsmouth. 1839 Capt. Houston STEWART, 4/39, Mediterranean. 1844- Sheerness
Breaking up old Benbow: wood engraving - by Wyllie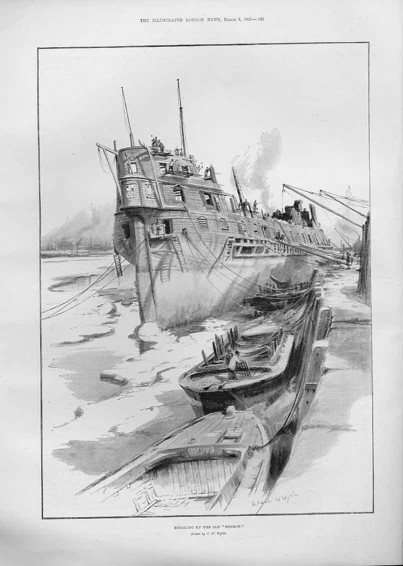 ILLUSTRATED LONDON NEWS 1895
Hulk of HMS Benbow by Wyllie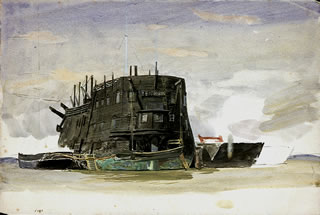 National Maritime Museum, London

HMS Benbow. Royal Naval battleship of the Admiral Class. HMS BENBOW. laid down 1st November 1882 at Thames iron works, Blackwall. and launched 15th June 1885 and finally commissioned into the royal navy in June 1888. She was the last of the admiral class Barbette battleships mounting two 16.25 inch guns in single fittings.. She served in the Mediterranean from 1888 to 1891. then transferring to become a coastguard ship off Greenock (Scotland) from 1894 to 1904 9exzcept for a short period in 1893 when she was re commissioned for manoeuvres). HMS Benbow was finally from for scrapping in 1909

HMS Benbow 1880s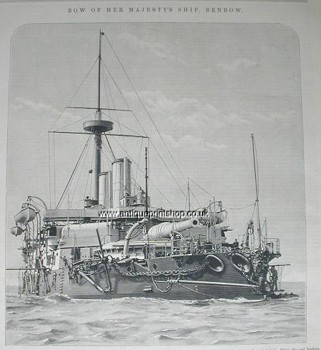 HMS Benbow 1886

HMS Benbow 1880s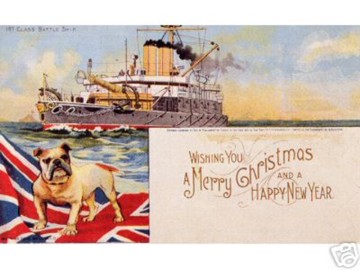 HMS Benbow 1888 by W.S.Tomkin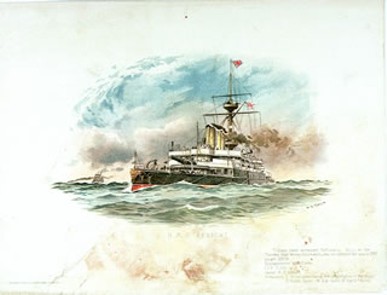 National Maritime Museum, London
A British battleship of the 'Rodney' class : problems with her armament led to her taking 6 years to complete (!) and she was scrapped in 1909.
HMS Benbow 1880s: 10,600 tons, 330 feet, 17 knots
The Kings Ships through the Ages: pub. 1937. Benbow had two 16 and 1/4" guns, one forward, one aft.
Coaling HMS Benbow by electric light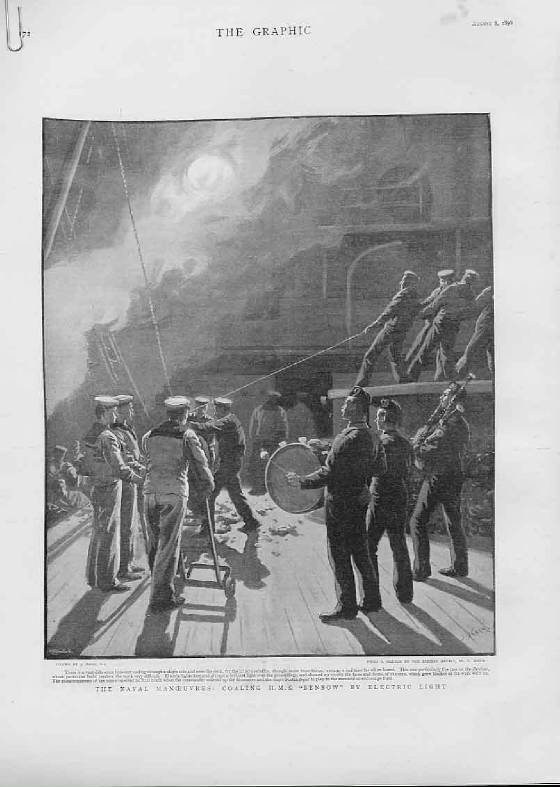 1896 issue of The Graphic, an illustrated weekly newspaper

HMS Benbow was completed in 1914, built by Beardmore (launched 12th November 1913). On the 10th of December she joined the Grand Fleet serving with the 4th Battle squadron. She was the flagship to Admiral Douglas Gamble until he was replaced in February 1915 by Sir Doveton Sturdee. During the Battle of Jutland she suffered no damage. After the war she served from 1919 in the Mediterranean providing Gun fire support to the white Russians in the Black Sea until 1920. She remained in the Mediterranean until 1926 joining the Atlantic fleet for the next three years until 1929 when she was paid off and scrapped in March 1931
HMS Benbow,Navy Battleship,1910-20s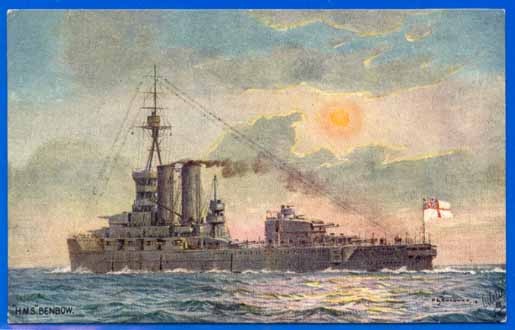 Swanwick. Postcard: Publisher: Raphael Tuck & Sons